Important links!
- -Forever Infinite Discord Server
Staff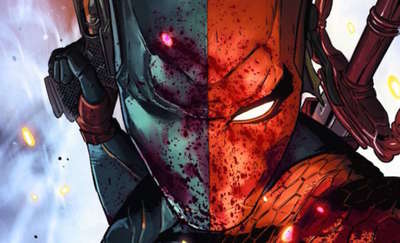 Mar
Age: 30
Species: Human
Force Sensitive: Yes
Home planet: Concord Dawn
Loyalties: Mandalorians
Relationship Status: Single
Sexuality: Heterosexual
Gender: Male
History:
Mandalore the Infinite
Malo Fett spent his life on Concord Dawn as a farmer with his family. He stayed until he was old enough to fight in the war, then he joined the New Republic in the battle against the First Order.
While enlisted in the New Republic army, he gained a sense of fellowship with a group of Mandalorians. Together, they formed the
Brotherhood
, which quickly grew into a full army. Eventually, the
Brotherhood
fell away from the New Republic military and became a band of mercenaries.
The
Brotherhood
had a lot of leaders over the past years before finally falling into the hands of Malo, who went by the name of Mar at this time. When Mar led the
Brotherhood
, he focused heavily on gathering more Mandalorians to build a full, unstoppable army. He started to want more than a small army under his control. He wanted the entirety of Mandalore to belong to him.
No one could deny Mar's skill and incredible intellect. There were plenty that willingly followed under him, calling him their Mandalore. Eventually, Mar became known as Mandalore the Infinite to the Mandalorians.
Quickly, Mar went forward, reconquering the Mandalore sectors, calling Mandalorians from across the galaxy to reunite again. Of course, he was met with opposition. Not everyone wanted to be guided by some random leader. However, with every resistance, they were greeted with pure obliteration at the hands of Mar. Soon, the population of Mandalore grew.
The Dark Side
Before Mar became the leader of the
Brotherhood
, and eventually Mandalore the Infinite, he had spent his time traveling alone. He met with a dark side user of the Force that felt the force sensitivity inside of him. After speaking with the dark sider, he was convinced to be made an apprentice.
He learned a lot about the force in the short amount of a year. Strangely, he understood the dark side well, and felt a natural affinity towards it. With its power, Mar was able to overpower every enemy he faced, which helped him greatly when he became Mandalore the Infinite.
After studying more of the darkside, he eventually became so strong to where he could match the power of a dark lord.
RP Sample:
Link to Rp Sample



Posts

: 79

Character sheet
Age:


Admin




Posts

: 16

Character sheet
Age:



---
Permissions in this forum:
You
cannot
reply to topics in this forum