Important links!
- -Forever Infinite Discord Server
Staff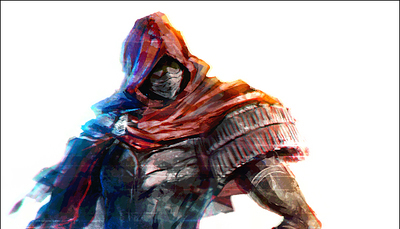 Darth Dread
Age: 85
Species: Zabrak
Force Sensitive: Yes
Home planet: Iridonia
Loyalties: One Sith
Relationship Status: Taken
Sexuality: Heterosexual
Gender: Male
History:
Darth Dread was once a Zabrak male that lived on Iridonia. He was a happy man, eventually obtaining two baby girls and a beautiful wife. He lived his days as a mechanic, fixing broken parts that needed repair. One day, everything in his world changed for the worse.
The Empire had come to his planet in search of strong, pain tolerant Zabraks. They marched to his home and took him from his family, deeming him strong enough. At the time, Darth Dread had not a clue what they wanted, and he eventually came to regretting ever wanting to know.
They cuffed him and forcefully dragged him to an unknown research facility. There they did horrible experiments on him, shoving needles in him to make him feel excruciating pain and performing surgeries on him. Day in and day out, he was practically tortured by scientists.
This was when he started gaining powers in the Force. The Empire was testing ways to artificially make Siths that would listen to Darth Sidious as their master. They tested several hundred species to see which would be able to survive the process, but almost all of them failed. Darth Dread was one of the successful ones.
He was able to obtain and control the Force through their experiments, but he was too uncontrollable. At any chance he was given, he would kill as many doctors that came near him as he could, even if he was under heavy drugs.
Eventually, Darth Sidious decided that artificial Siths were a bad idea. Like regular Siths, they could turn on their Master at any point in time and try to take over. Thus, he closed the project, and cryogenically froze the experiments. For decades Darth Dread stayed covered in Ice, sleeping while the Rebel Alliance waged war against the Empire.
After so long, the soon to be Empress awoke him, declaring him her new guard. It was then that he was given information on what had happened to him, and how the Empire had ruined his life.
His once beautiful and proud yellow and black colored body had been reverted to grey. His horns on his head had been ripped out, and his left eye had gone completely black, signaling that it was unusable. He had become a freak, his family long since forgotten him under the wage of war. Darth Dread had evolved into nothing. Darth Dread was absolutely nothing. He had no reason to live, so he would've killed himself...
But then he saw
her.
The soon to be Empress of the Empire. He looked into her beautiful eyes and stared at her immaculate face. Unlike him, her entire being represented all that was appealing in the world. She was beauty itself, standing before a creature so ugly and vile. When he immediately saw her, he began to weep.
This beauty was the last thing Darth Dread had left. He needed to protect it.
Darth Dread bowed to the Empress and declared himself hers to command. He quickly fell into his role as guardian, mastering melee combat and the art of war. With learning the Force, he spent extra time with the Empress.
Eventually, he discovered that he had a special power with the force. It allowed him to raise the Midi-Chlorian level of people, forcing non-Force sensitives to become Force-sensitives. The Empress took advantage of this by gathering as many advanced Stormtroopers as she could and making him use his power on them. Within two decades, they had developed a small Sith army.
Now Darth Dread serves as the Hand for the Empress of the One Sith. His duty is to create more Siths and carry out any orders that the Empress may have. He is to be her sword and her most deadly weapon.
RP Sample:
If there was one thing Darth Dread hated, it was people that did not know how to handle pain. They were all weak mortals to him, spending the entire time screaming and destroying his ears because they could not handle the change. Of course, the change was very painful. Darth Dread would know, since he had experienced it before too. However, unlike them, he had felt that pain every day, so of course he felt a little irritated.
"Aaaaaargh"
, the man shouted over and over, crumbling to the floor at the excruciating feeling. All the while, Darth Dread stood over him, looking at him with apathetic eyes.
That was the only look the Hand to the Empress seemed to have nowadays. If he wasn't staring at the Empress or looking at anything beautiful, he was apathetic, emotionless, and almost not alive. And yet, everyone feared him.
"That should be enough," Darth Dread said. He lowered his hand, allowing the man to finally breath. The process of changing from non-Force sensitive to Force Sensitive was a terrible one. Very few went through it and lived. Half the children he turned immediately died upon feeling the pain. However, for those that did survive, they proved their worth to the One Sith.
"Rise," Darth Dread commanded the man. He struggled to stand up, but managed. "From now and on, you are a Sith. Always remember who gives you this power and who allows you to keep it. You are a Sith, but you fall under the One True Sith. Our Empress."
The man nodded and Darth Dread motioned him away. Likely, he would spend the rest of the day lying down and trying to forget the torture he just went through. But he wouldn't forget. No one ever
forgot
.
Is your username your character's first and last name capitalized? (If no, place request to fix it here): N/A
How did you find us?: I am Creator
Are you 18 or older: Indeed.



Posts

: 25



Admin




Posts

: 16

Character sheet
Age:



---
Permissions in this forum:
You
cannot
reply to topics in this forum